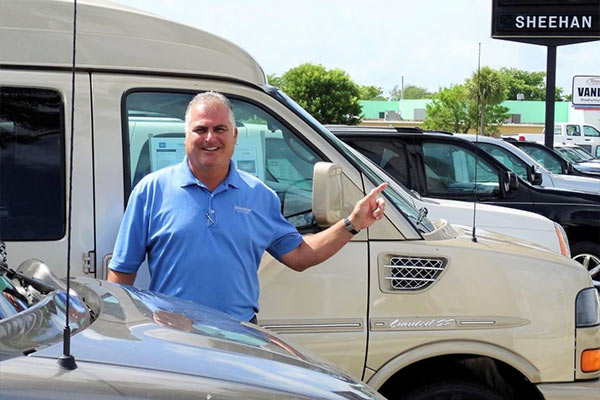 Sheehan Vanland is the largest Conversion Van Dealership in the U.S.A. and specializes in selling conversion vans to clients all over the world. Sheehan builds
custom order vans
and carries a large selection of
vans that are in stock
and ready for immediate delivery.
The conversion market is a very unique segment of the automotive business and careful attention needs to be paid to this area. We focus solely on Explorer Conversion Vans and have factory-trained experts on staff that are qualified and ready to answer any question you may have 24 hours a day, 7 days a week.
Our philosophy has been the same for the past 70 years, to deliver more than we promise. By going above and beyond the call, Sheehan Vanland satisfies a significant customer base worldwide. Together, with a tight partnership with Explorer Van Company (America's Van), we have been helping people travel the country in luxury custom vans for years.
We also specialize in assisting people with special needs through our exclusive
GM Mobility program
. If you or one of your loved ones have special needs please ask our knowledgeable staff about how you can save thousands of dollars through our GM Mobility program.