Sheehan Vanland is the largest Conversion Van Dealer in Florida and has dominated the Florida automotive market for over 60 years! Sheehan has now become the fastest growing Custom Conversion Van "Internet Dealer" in the United States through their virtual Conversion Van Dealership www.SheehanVanland.com. Sheehan also has dedicated and trained staff in all aspects of the Custom Conversion Van line to make your purchase experience top notch and a seamless event.

Serving Florida, Alabama, Georgia, Louisiana, Tennessee, North Carolina, South Carolina, Virginia & Missouri for your custom Conversion Van Sales needs.

Sheehan Automotive is family owned and operated and has been at the top of the automotive world because of these simple business philosophies:
Value
Selection
Reputation

Integrity
Honesty
Respect

Location
Dedication to Customer Satisfaction
Guaranteed Lowest Price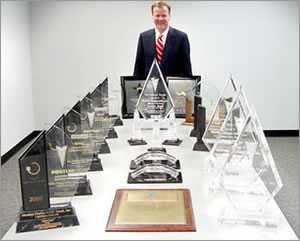 "We pledge to do whatever it takes within reason to earn your business! We will always sell vehicles below our competitors price and treat you with honesty, integrity, and respect - that's a promise! If that sounds too good to be true, come on in and see for yourself why...

Sheehan's Believin'!"

-J. Thomas Sheehan - President